HOW TO CAPTURE LINE IN SPACE?
The Wire model technic is a nice way to design directly in space, with the main lines…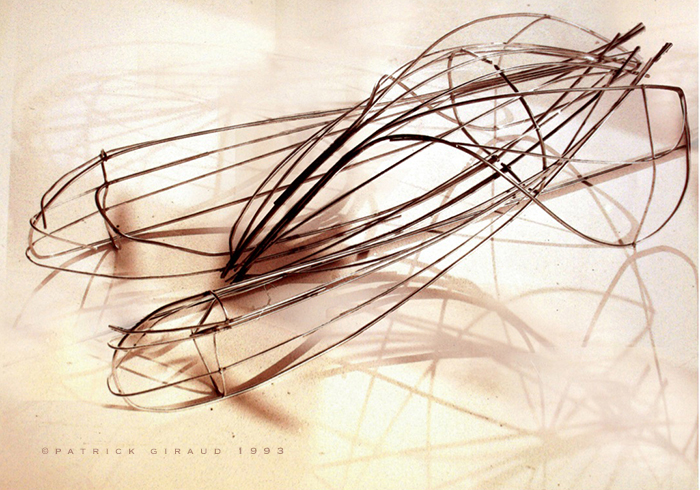 WHY DOING WIRE MODELS IN THE DESIGN PROCESS?
The Wire model technic enhances hand feeling for lines in precision and tension. It allow to focus on the main lines of the car, to capture the car body. Also later, you can get a well balanced side view rendering on photoshop or even a 3D on computer. Many softwares like ALIAS 3D are using lines to built shapes.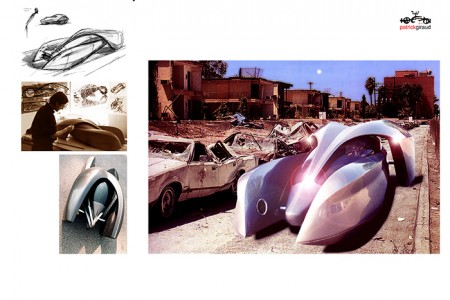 DETAILS?
The Wire workshop is usually on a 4 days basis.
DAY 1 : in the morning Presentation by Patrick Giraud on HANDS ON APPROACH – QUICK SKETCH MODELING; VISUALIZING PACKAGE. Then,presentation by the students on A4 printed summary of the final proposal, and one A4 of Research + Inspiration boards + for each quick Portofolio review to see their history. then in the afternoon, for all, PACKAGING trials
DAY 2 : QUICK WIRE MODELLING by group of 10 maximum
DAY 3 : … for all, PHOTOSHOP MONTAGE with Layers, the package together with the quick model and drawing
DAY 4 : in the morning for all, printing time on two A3
at 2 PM PRESENTATION IN 2 SLIDES one integration in CONTEXT PICTURE and one slide on the process (texts, inspirations, sketches and quick models) plus the wire model to be shown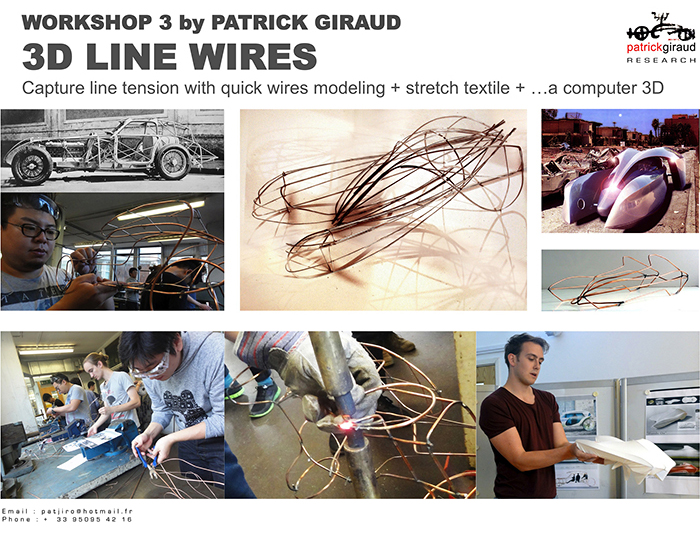 Royal College of Art MASTERCLASSES 2017 WIRE TEX MASTER CLASS
Royal College of Art MASTERCLASSES 2015 WIRE TEX MASTER CLASS