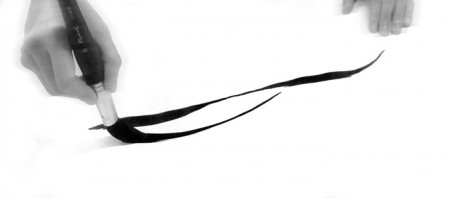 HOW TO CAPTURE LIGHT?
"if you cannot draw your car by a few brush strokes, you have failed. The brush stroke – calligraphy – is very delicate.…if you don't have a clear idea in 2 or 3 lines, you don't have focus. If you can't express it in three strokes, you have to go back to work!"
Thanks to Infiniti Design Director Takashi Nakajima
WHY BRUSH STROKES IN THE DESIGN PROCESS?
Brush strokes enhance hand drawing power refining line quality with precision and tension. It allows to focus on the main shape of the car, to capture the flow of light on the car body. Also, you can get later a well balanced side view rendering on photoshop.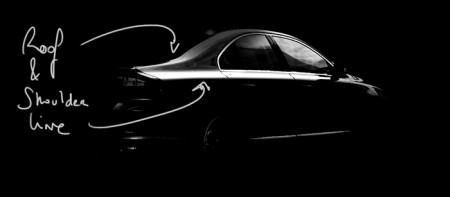 PLANNING DETAILS?
This stroke of light workshop is usually on a 3 days basis.
DAY 1 in the morning, is a powerpoint presentation on BRUSH STROKES high lights by Patrick Giraud, then in the after noon we all practice calligraphy technics… with Chinese or japanese brush.
DAY 2 is for scanning the strokes and developing photoshop side view rendering. 3d can be improvised for computer genius…
DAY 3 is for refinements, and all together to make the final PRESENTATION with printed A3.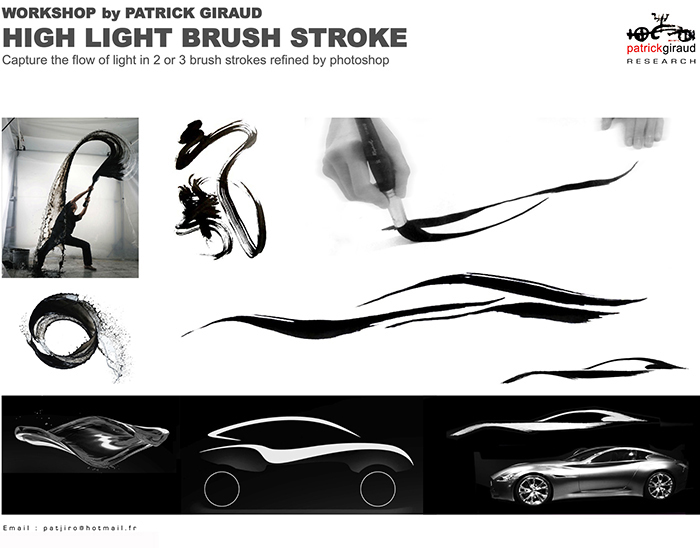 For more click here
>>> Royal College of Art NOV 2014 STROKE OF LIGHT
>>> Royal College of Art MARCH 2014 STROKE OF LIGHT