VOITURE SCULPTURE LE FAIT MAIN
Patjiro (Patrick Giraud)
HANDS-ON MOVING SCULPTURE
Patjiro (Patrick Giraud), Senior Vehicle Designer , former HONDA designer and visiting tutor at the ROYAL COLLEGE OF ART.
As a Sculptor, he enhances the magic qualities of materials with sculptural designs ("moving sculpture", "Fluidic Sculpture") with hands-on approach in connection with sketching.
While working in Japan he practices the art of japanese calligraphy with master Koyo Endo.
He is running some intensive creative industry MASTER CLASS mixing hands-on approach and new technologies to generate and to visualised innovative new concepts:
1 Hands on materials workshop
2 industrial clay workshop
3 calligraphy workshop
Please contact me if you need sculptural design artworks or workshops.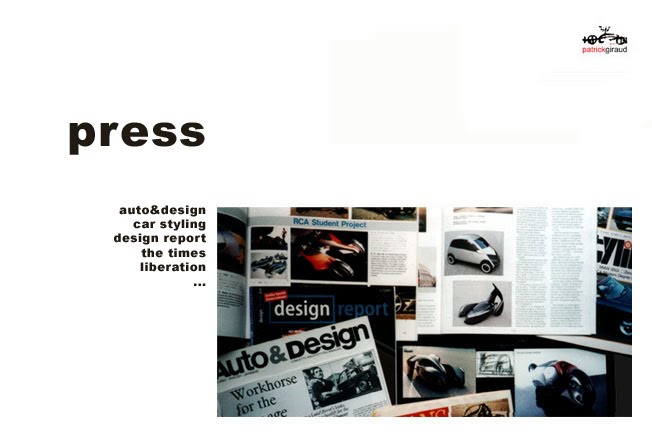 CITATIONS
'le design c'est comme la cuisine, il faut tous les ingrédients sur la table.'
'le graphisme, le design c'est la gestion des espaces blancs, c'est comme la musique, ce qui fait la beauté d'une musique, c'est de savoir gérer les silences.'
'Pour réussir un dessin, il faut être libre du début à la fin'
QUOTATIONS
"Design is like cooking you need all the ingredients on the table."
"The important thing is how to manage white spaces, it's just like in music, the beauty of it, is to be able to manage the silences."
"You have to be free from the beginning to the end of a drawing to get the best result possible."