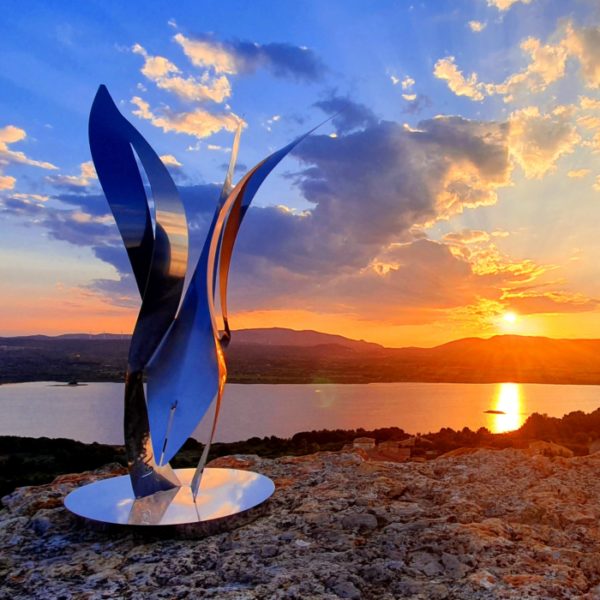 I believe in art as a means to transcend boundaries and awaken a deep connection with the ever-moving life.
My creations aim for flexibility and durability, celebrating the Zen harmony and balance of vast natural spaces.
I appreciate pure and spontaneous gestures, as well as raw materials like clay, wood and metal. My artistic journey encompasses explorations in various disciplines, from Japanese calligraphy to sculpture, refusing to confine myself to a single domain or material.
Living abroard in different part of the world provide an endless source of inspiration. The beauty of the wild nature in Northern Kenya, the enchantment of India, and the animism of Japan have profoundly moved me.
My love for mythology and the simplicity that lies between balance and lightness form the foundation of my approach. Each of my sculptures is an invitation to imagination, urging us to commune with nature. The idea is to convey the essence of natural forms and harmoniously merge precision and randomness.
I invite you to follow me on this artistic adventure, where art becomes a universal language, conveying the timeless beauty of our ever-moving world.