With an experience at HONDA design, here some few examples with a special care for the modelling phase.
Please contact us if you need a to design a CAR, BIKE, SCOOTER or another VEHICLE.
– hommage to tube type car 2015, quick sketch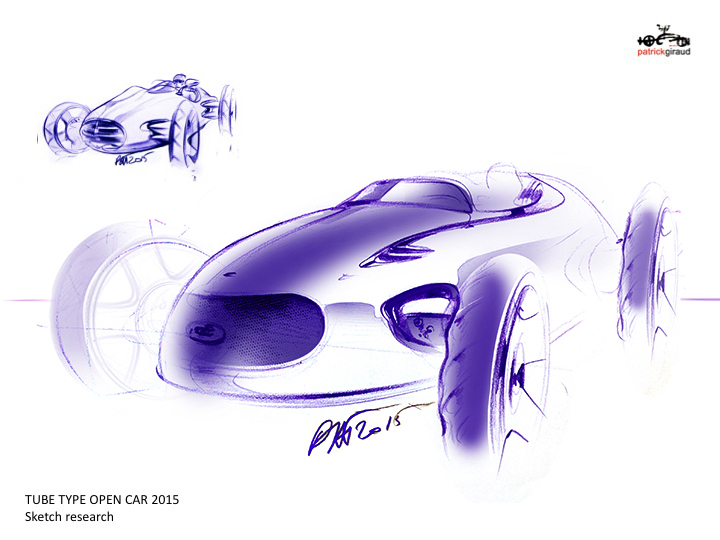 – Lamborghini coupe 2013, quick sketch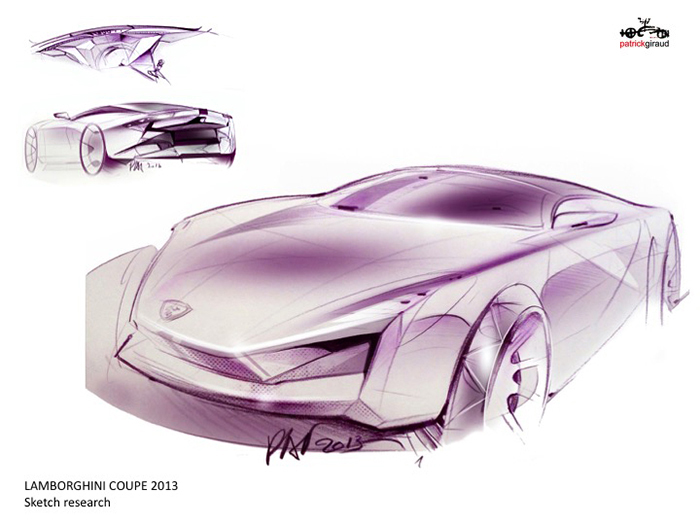 – Centaur project 1994, 1/4 scale model and presentation imageCar sculpture with a chassis like a bridge, while driving you can see the external parts of the car as well as the environment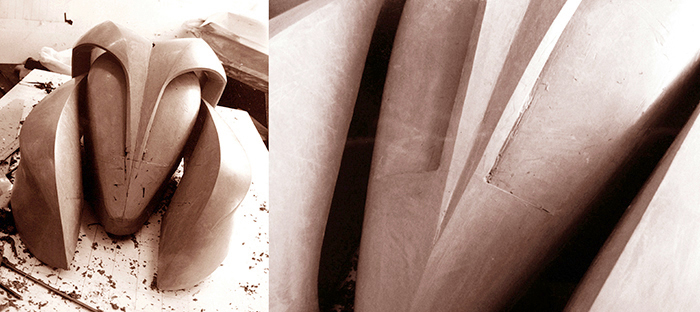 – Citroen V 1994, 1/4 scale model, sketches
The letter V for Ville et Voyage, this is a city car also able to run during long journeys with the family, cable steering column for left, right or central driving to drive anywhere in the world!
for more on the CITROEN V PROJECT click here

– Vis à vie 1992, 1/4 scale model and sketches
Vehicle bipolar, between a car and a motorbike to be driven alone or attached…
for more on Vis à vie Project click here
– Audi sponsored project 1993, metal scale model
central driving position sport car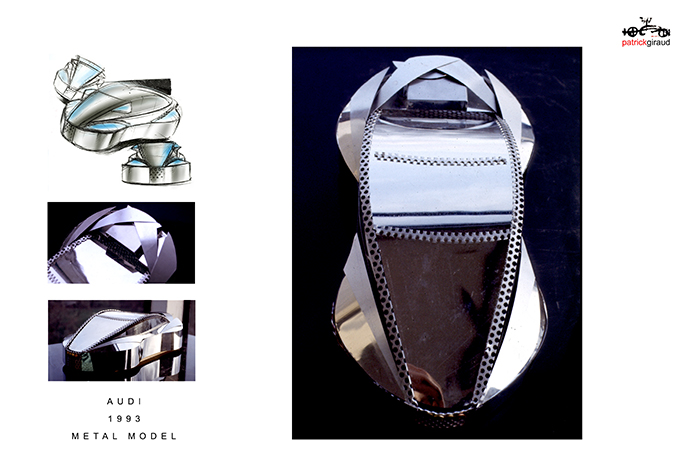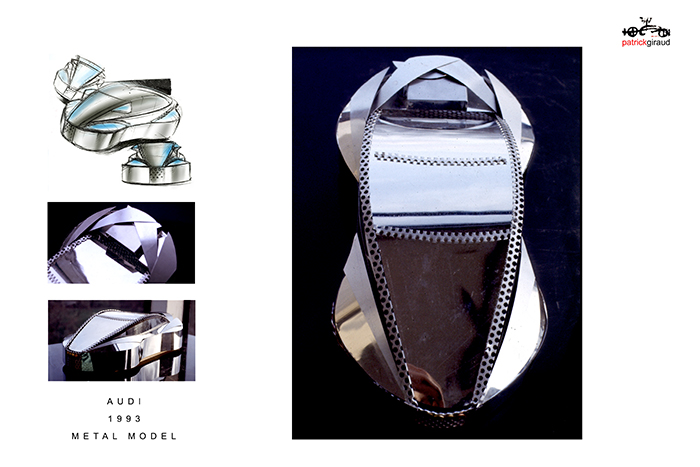 – Land Rover sponsored project 1992, 1/4 scale model and sketches
Land Rover Defender for Africa, Active central driving position and central chassis, semi amphibious car.
– New Mini Rover 1991, Sketches with pastel and markers
This Mini is based on a structural chassis with drawers to put luggages on the side of the car in petrol mode, it can be electric as well while using the storage to put batteries inside.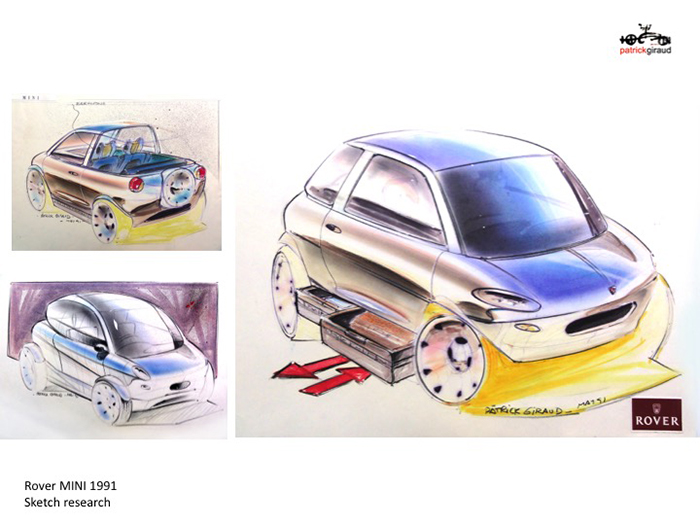 – Futuristic 24 hours Le Mans Racing car 1991, Drawing on Coloured Canson paper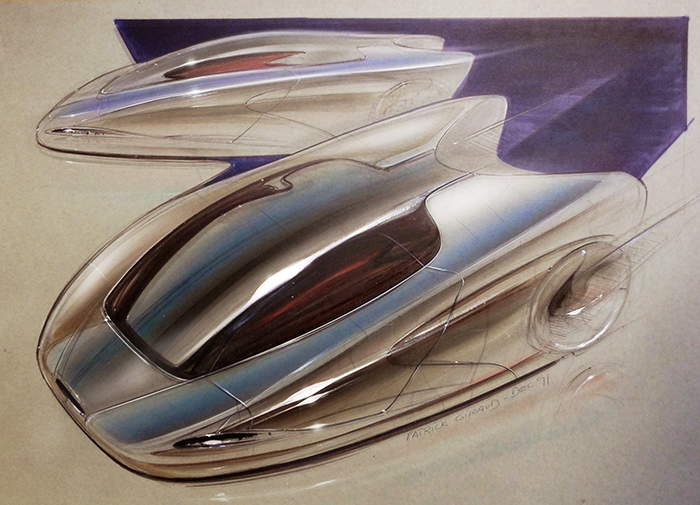 – Italian sport car 1991, Sketches with pastel and markers