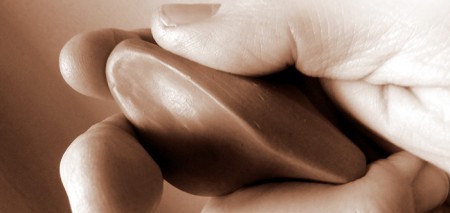 HOW TO CAPTURE THE HAND FEELING INTO A SHAPE?
Clay is one of the nicest way to shape with your hand feeling…

WHY DOING MINI CLAY MODELS IN THE DESIGN PROCESS?
Just like a free hand sketch on paper, making little clay can enhance the hand touch on a shape with emotion. The small size allows us to focus on the main shape movement and to capture the main theme. You can follow this work by a side view rendering on photoshop or even a 3D on computer.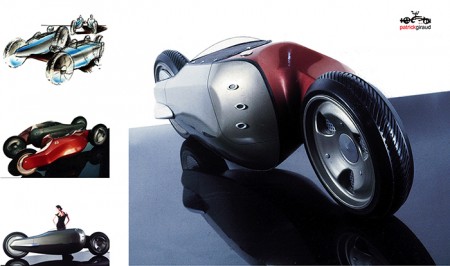 DETAILS?
The Moving Clay model workshop is usually on a 3 days basis.
DAY 1 : in the morning Presentation by Patrick Giraud on HANDS ON APPROACH WITH MINI CLAY MODELS & VISUALIZING PACKAGE. Then,presentation by the students on A4 printed summary of the final proposal, and one A4 of Research + Inspiration boards + for each quick Portofolio review to see their history. then in the afternoon, for all, PACKAGING trials
DAY 2 : MINI CLAY MODELLING by group of 10 maximum
DAY 3 : … for all, PHOTOSHOP MONTAGE with Layers, the package together with the quick model and drawing
DAY 4 : in the morning for all, printing time on two A3
at 2 PM PRESENTATION IN 2 SLIDES one integration in CONTEXT PICTURE and one slide on the process (texts, inspirations, sketches and quick models) plus the wire model to be shown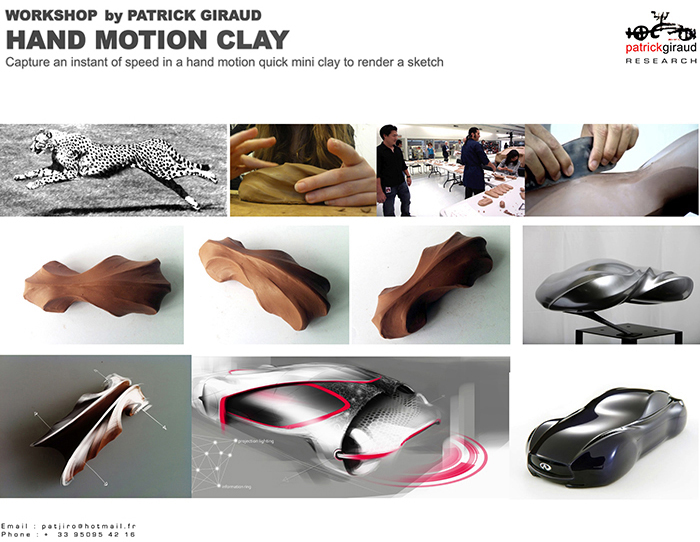 FOR MORE CLICK HERE
– Royal College of Art CLAY WORKSHOP 2016
– Royal College of Art CLAY WORKSHOP 2015