"Materials make stories and generate some unique creative moments".

v L'ATELIER HANDS-ON
PLAYING WITH THE SCULPTURAL MAGIC OF MATERIALS &
THE FEELING OF MOTION
As a sculptor, Patjiro makes stuff, he is playing with the inner quality of materials, their perceive quality, caring about the magic of materials involved in the making. At HONDA, he practices HANDS-ON technics inserting Metal Wires in clay models. This is effective to adjust lines in space and control surfaces. Furthermore, to approach shapes, he is creating quick volume with metal wires space frame models (scale or full size) that can best stretched with textile. This is made in strong connection with sketching or 3d softwares.

While Working in Japan, Patjiro learned calligraphy with master Koyo Endo in Japan. Nowadays, he is using Calligraphy strokes not only as project line teaser but also as a technic to create pure shapes and to capture beauty in motion hight lights.

As an Art director, Patjiro works for big and small companies or individuals owner.
Involved in different fields of Arts & Designs, we make together mood board researches and creative HANDS-ON experimentations…concept drawings, renderings, scale and full-size sculptural models and 3d modelling.
Involved as well in strategic design thinking to enhance brand philosophy and styling advice in vehicle interior or exterior, scooters, boats, architectures, graphic designs, jewellery designs…
Patjiro is the codename for Patrick Giraud, Senior Sculptor and Vehicle stylist Designer, former HONDA design in Tokyo (Japan), MA Royal College of Art, Giugiaro Award for transport innovation. Essay with commendation on 'VOITURE SCULPTURE' or 'CAR SCULPTURE'
Regular visiting Tutor at the ROYAL COLLEGE OF ART in London, he is doing Master classes for schools or companies. He enjoys stimulating designers with HANDS-ON technics by creative modelling & dynamic sketching in order to produce innovative and sustanable designs.

v SERVICES
v ART&DESIGN PROJECTS FOR COMPANIES, GALLERIES OR INDIVIDUALS
– concept research, creativity and innovation, 2d and 3d Artworks
sketching, renderings, photo retouch visuals and modelling phase…
– Styling advice
Elegance & proportions, sections, materials & artistic feel
v MASTER CLASS and TUTORING FOR COMPANIES OR SCHOOLS
Stimulate designer's creativity and presentation skills in projects,
Projects management/ Master classes & Workshops

v DOMAINS
– Sculpture, drawings, inks
– Vehicle, Product
– graphic design
– architecture
– fashion jewellery
– Corporate :
HONDA
KIA
LAND ROVER
JAGUAR
CITROEN
GE Plasticons
CADILLAC
FIAT pixel
BMW
TATA
La Plateforme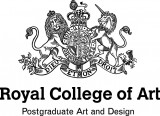 – education :
Royal College of Art
Ensci
Creapole
– Art and Design Gallery :
Galerie Roger Tator

v LINKS
RCA FB
RCA Vehicle design lab
jan rosenthal
Nir Siegel
Adil Benwadih
Benjamin Goudout
fernandez Rayar
Harvey Rabenjamina
Damien Fressard
Guillaume Lemaitre
Julien Famchon
Samuel Pericles

v QUOTATIONS
HAND FLOW
"The pressure of the hand causes the springs of life to flow."
– Tokujiro Namikoshi
MAKING STUFF
"So many of the designers that we interview don't know how to make stuff, because workshops in design schools are expensive and computers are cheaper" "That's just tragic, that you can spend four years of your life studying the design of three dimensional objects and not make one."
– Apple's head designer Jonathan Ive
"The things that keep me going are very, let say, expressive things like making music, like painting pictures, like creating cars also the giving thing, the creating, the MAKING STUFF refilled my batteries."
– Anders Warming, Head of MINI Design
DESIGN IS LIKE COOKING
'le design c'est comme la cuisine, il faut tous les ingrédients sur la table.'
Design is like cooking you need all the ingredients on the table.
– Patrick Giraud
CREATING EMPTY SPACES
'le graphisme, le design c'est la gestion des espaces blancs, c'est comme la musique, ce qui fait la beauté d'une musique, c'est de savoir gérer les silences.'
The important thing is the management of white space, it's like the music, making the beauty of music is able to manage the silences. '
– Patrick Giraud
FREE YOUR HAND
'Pour réussir un dessin, il faut être libre du début à la fin'
You have to be free from the beginning to the end of a drawing to get the best result possible.
– Patrick Giraud
DRAWING IS A SPORT
Si vous jouer au tennis avec le poignet vous n'avez aucune force comme en dessin le corps doit créer le mouvement.
Le dessin est un sport, il devrait être aux jeux olympiques!
If you play tennis by the wrist you have no strength just like with sketching all your body has to create the movement.
Drawing is a sport, it should be part of the olympic games!
– Patrick Giraud
VISION WITH POETIC CHAOS
Pour créer vous devez avoir une vision, un recul pour apercevoir la ligne d'horizon. Alors, une force vous porte et vous permet dans un chaos poétique de faire des connections, des mariages d'éléments comme un jazzman ou disc jockey.
To create you need a vision, a step backward to see the horizon line. Then, a feeling drives you in a poetic chaos to make connections, to merge things and remix the matter like a jazzman or a disc jokey.
– Patrick Giraud